April 4th, 2014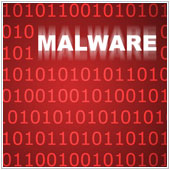 Computers must have appropriate protection from malware attacks. Aside from creating annoyances, malware infections can also affect the performance of your computer. Furthermore, the data on your system and confidential information that you use online may also be tracked and used without your knowledge. Because of the severity of the problems that it can cause you need to be very cautious about preventing malware infections, and know how to deal with them properly.
Signs of a malware infection
Before proceeding with the steps on how to respond to malware infections, we first need to learn about the signs and symptoms of a malware infection. These include:
Several pop-ups appear even when not browsing the Web.
Unusual slowness of the computer and Internet connection.
System hangs or freezes.
Corrupted programs.
Antivirus is disabled.
E-mails sent to or from your account which you did not send.
High network activity, even when not using large programs or accessing huge data.
Redirected access to some sites.
How to respond to a malware infection
In case you experience any of these symptoms, the first thing to do is to ensure that your antivirus and antispyware program is updated. This is to make sure that they detect the latest known threats on their database. You should then run scans to see if an infection is detected. If it is, the programs usually have a way to remove the infection. You then need to follow the steps the program recommends.
Read more.