August 6th, 2014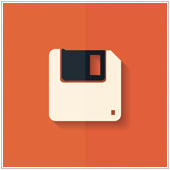 Regardless of the industry you operate in, or the size of your business, you should be taking steps to ensure that your business is ready for any disaster. While there are many paths you can take to ensure your business is ready, there is one element that is central to all plans: backing up your data. In the first part of this article, we took a look at four points that will help improve the effectiveness of your backups. Here are another four.
5. Automate your backup
It can be tough to actually remember to back up your files, especially if your business is busy. Therefore, you could look into an automated backup solution. At the very least, you should set a schedule as to when backups are conducted and set what is being backed up. While this isn't a full automation, a schedule will help.
Read more.