October 25th, 2013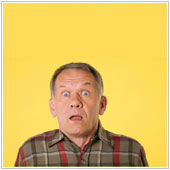 Making the change to a new Enterprise Resource Planning (ERP) application is a big step. You've heard the usual arguments about increased productivity and consolidated data aimed at convincing you to take the leap. But there are other reasons that are not so obvious that can justify moving up from your QuickBooks or other start up accounting package to ERP.
Workarounds.  When the current accounting system doesn't make work easier, people work around it. Employees get tired of trying to make the system work the way it should – or they think it should – so they use spreadsheets instead. The downside is that the data in that spreadsheet is outside the system, at risk and unconnected.
Distracting your IT team. When your IT team has to spend time troubleshooting performance or database issues, they can't focus on improving other systems. The ERP systems available today – whether hosted or cloud-based – allow IT teams to focus on more productive tasks like improving collaboration or automating workflow.
Fast returns on business intelligence.  When you switch to an ERP system, you can immediately transform the data from the past into intelligence for the future. The ability to analyze information however you want is eye-opening for most organizations. Relationships between factors that you didn't expect deliver "aha" moments that can change your business.
ERP in days, not weeks
Read more.